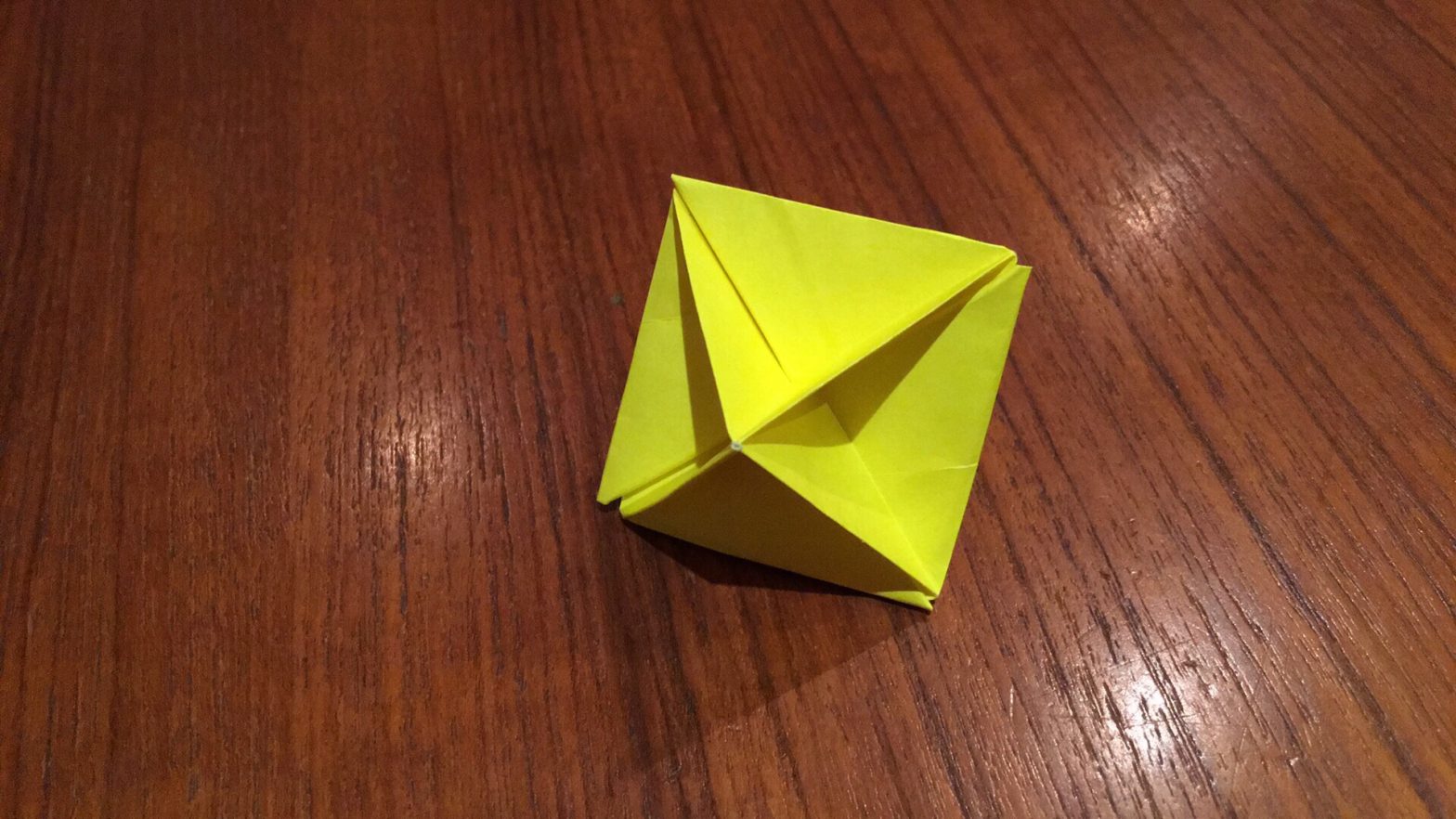 Origami sunken octahedron
Another John Montroll model, this time from A Plethora of Polyhedra. A sunken octahedron.

Comments
how long did it take to fold into shape?

About 5-10 minutes I think

can you post a step by step tutorial??

Have a look at the John Montroll books for instructions.